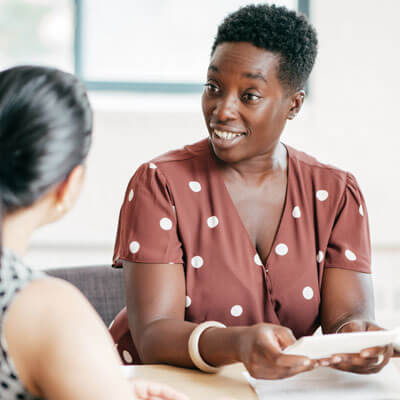 However, this is only the case when you're working with a certified hypnotherapist. In fact, working with 'hypnotherapists' who are not certified (and shouldn't be labelled as hypnotherapists) can actually be detrimental in achieving your long-term health goals. While it may be possible to experience some improvement in your condition, it won't be sustainable and might even make your situation worse.
But what makes a certified hypnotherapist special?
They Understand the Deeper Poblem
An experienced certified hypnotherapist will have worked with patients suffering from the exact problems you are. In most cases, the cause of any problem you're facing isn't as obvious as it first seems. For example, your weight gain might not be a result of your diet. Your emotions could be affecting your eating habits. But what is causing your emotional distress?
As you can see, there are multiple levels to every condition. Certified hypnotherapists can draw from their experience and tailor a solution that will treat the root of your problem. On the other hand, a non-certified hypnotherapist might do very little investigation and give a catch-all treatment for every patient they have.
Hypnotherapy Is A Delicate Process
Once you're put into a state of trance, you'll become highly receptive to suggestions.
Now, imagine the wrong suggestions were made. You wouldn't be getting the results that you want. And what if you weren't put into a deep state of trance? The hypnotherapy session won't be effective. Every aspect of hypnotherapy works together. If your hypnotherapist isn't certified and experienced in the service they are providing — you're wasting your time and money.
Want a certified hypnotist help you achieve your health goals? Our qualified therapist can help you on your journey. Contact us today.