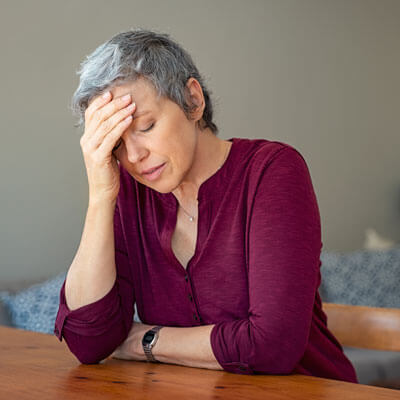 Anxiety is a huge problem in today's society. Left untreated, it can escalate into depression which is an even bigger problem.
Anxiety may start from the pressures of life in the digital era – by being better connected digitally, we have less time to actually sit and think. When using technology, not only are we connecting with family and friends and following our "likes" but we are also available to employers, colleagues, other businesses and even, sometimes and sadly, online bullies who can be so well disguised that we don't recognise them.
Throw a 24/7 news cycle into the mix and it gets even worse. Much of the news concentrates on sensationalism, shock and drama. The media reports on problems more than it does on solutions and creates an atmosphere of impending doom with terrorism and climate change being just two issues that contribute.
The subconscious part of the mind never sleeps and absorbs messages even when we're doing something that absorbs our conscious mind. Hence, even that negative news story that can be barely heard in the background is dropping another unhelpful message on us.
The good news is that anxiety is very treatable with
hypnosis
and young people, in particular, are very responsive. Life should be enjoyable, productive and fun and the future anticipated with confidence and enthusiasm.
Anxiety is a pattern that can be interrupted and healthy, healthful behaviours can be integrated into your subconscious mind and used to replace the negative, destructive ones. The resultant positive and buoyant mindset brings the happiness and internal peace that you crave.