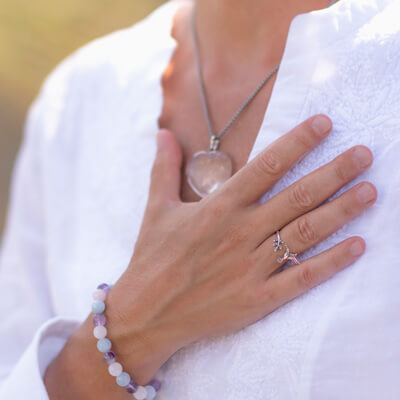 Reframing is an extremely powerful technique that we use in the hypnosis and NLP world to redefine a problem, looking at it differently so we can transform the problem's negative power into a beneficial solution.
Recently, a client had talked to me about her anxiety and apprehension around a court case in which she and her business partner were the plaintiffs (the good guys). Even though the partners had taken evidence of theft to the Police and subsequently, the Police had charged a former employee with theft and were prosecuting him on behalf of the partners, my client, who'd only ever attended Court very briefly as a witness, was suffering extreme anxiety.
Let's call the client Penny (fictitious name) for the purposes of this article. Penny was born in England (fact).
On analysis, Penny's fear was around the daunting nature of the Court – the Magistrate in a black gown, wearing a wig and sitting high above everyone else and as well, everyone bowing as the Magistrate entered and left the Court, along with the other procedures of swearing on the Bible, etc. Penny was concerned that she wouldn't act or speak appropriately and would get bamboozled by the defendant's lawyer.
We discussed how the Magna Carta was enacted in 1215 and how its principles had been continuously refined in the English legal system and those same principles were enshrined in our justice system in Australia.
So the whole Justice system isn't just about dealing with the "baddies", it's about protecting the rights of the law-abiding, productive members of society without whose honest endeavours our society could not exist. Penny realised that the Court isn't meant to be intimidating, it's about neutrality and respect for the rule of law. As a "goodie", it's about upholding her and her partner's rights to keeping their hard earned takings safe from thieves and their right to enjoy the "fruits of their labour".
Reframing completely altered Penny's perception of the problem.
We also did a little coaching around staying calm and answering each question honestly and in her own time and being clear on understanding each question properly before proceeding. With a visit to Court reframed as a recognition that the Law is to protect her and her partner, Penny was ready for hypnosis.
Hypnosis reinforced everything that we'd covered. Penny texted me from the Court after the case was over. The thief was convicted for "stealing as a servant" and had the conviction recorded. Penny was ecstatic with her performance and reported that she'd felt calm and confident throughout the process. Well done, Penny!
Contact Act Now Hypnosis if you're anxious. A little reframing and hypnosis can help you to enjoy your life instead of suffering.