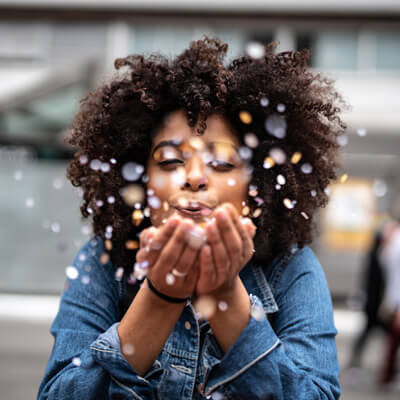 Wish you could enjoy the present more?
It feels like every moment is slipping away. Days go by and you don't even remember what has happened. You feel like nothing special is going on in your life and you just feel lost. You know that mindfulness practice can help (being present in the moment). And you also know that mindfulness is extremely difficult, especially since you can't control what you're thinking.
But that's not true. In fact,
hypnosis
can be used as a shortcut and an amplifier for mindfulness practice. With hypnosis, you can control your thinking patterns and make mindfulness come easy.
How Hypnosis Improves Mindfulness
While real-life hypnosis isn't as crazy as the hypnosis you see in movies, it is still a very powerful tool in controlling your thinking patterns.
One technique is called suggestion. Suggestion helps you place emphasis on certain beliefs and actions. After being placed in a trance, you'll be in a state of mind where you'll be more readily able to accept new ideas. For example, hypnosis can help you get rid of thoughts like "I can't do this" or even "I'm not good enough".
How much easier would mindfulness be, if you didn't have negative thoughts plaguing your head? Exactly. It's so much easier when you're in a positive state of mind. And this is precisely what hypnosis can do for you.
Isn't Hypnosis Temporary?
While it isn't possible to guarantee that the power of suggestion or other hypnosis techniques will last you a lifetime — the benefits you gain in the meantime don't go away.
This means that the benefits that mindfulness practice brings you will continue with you, even if the hypnosis effects wear off. Plus, there is always the option of booking another hypnosis session a month down the line to keep working on improving your health as a whole.
>Want a professional hypnotist help you with your mindfulness? Our qualified therapist can help you in your journey. Contact us today.