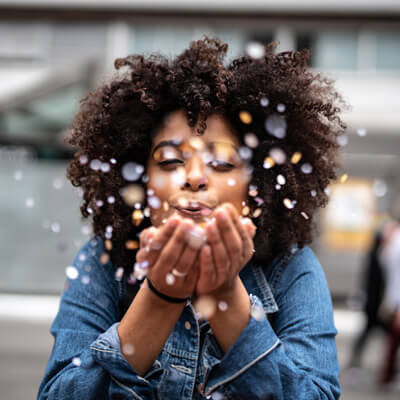 Hypnosis has been shown to help many conditions, everything from anxiety attacks to skin disorders, addictions and pain control, to name a few. Hypnosis can also be extremely useful in treating a more innate issue: your self-esteem.
In our challenging, fast-paced world, there is much competition to reach our potential, whether that's in our personal lives as a human being, partner, parent, child, friend or in our professional lives as an employee, employer, entrepreneur.
Virtually all of us deal with stress in our everyday lives. We deal with criticisms and rebukes from others over mistakes we've made or goals we didn't achieve, sometimes warranted, sometimes not.
These criticisms and rebukes can erode our self-esteem and cause us to doubt ourselves. They can cause us to become hesitant and apprehensive over decisions that we need to make in our careers and personal lives. Sometimes, these decisions need to be made quickly and delays can cost us our health, wealth and happiness. This lack of motivation and inability to act comes from a lack of self-esteem and self-confidence and often occurs because of constant criticisms, rebukes and negativity that we have encountered over long periods of time.
Low self-esteem and loss of confidence begin in our subconscious mind. Much of our "internal programming" comes from the stored experiences and memories we are holding. Our internal programming is a combination of both the positive and negative experiences of our lives.
When we experience continuous negativity and criticism, the subconscious mind absorbs them and integrates them into the overall internal programming. Consequently, we start to doubt ourselves regularly in many of our everyday tasks, whether it is at work, at home or socially. Self-doubt prevents us from achieving our potential.
Hypnosis has been shown to help give self-esteem that positive, empowering lift it needs to help to regain that vital confidence in ourselves. Hypnosis helps by establishing a direct connection with your subconscious mind.
Hypnosis identifies the programming that causes us to self-doubt, overrides the negativity and helps our subconscious mind to interpret that programming positively. Self esteem is restored and the self confidence to take effective positive, powerful action is the result.
In the hectic world of the 21st century, it is more critical than ever to have a positive mindset and the self-confidence and self esteem to be able to achieve the best possible outcomes in life and career.
Hypnosis has been shown to help identify that negative programming within the subconscious mind. It helps the subconscious mind see those events in a new light, and removes the negative programming.
In today's competitive world, it is vital to keep your self-esteem high at all times to help you achieve your best work, and hypnosis is a proven way to help keep your confidence and self-esteem up.