Hypnosis for Addiction in Sunshine Coast
Are you, or someone you love, struggling to remove controlling and addictive behaviours?
There's no shame in needing help; the supportive team at Act Now Hypnosis is here to provide the discreet, gentle and empathetic care you need.
What Is Addiction?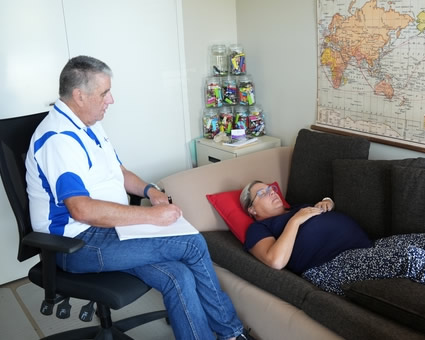 Addiction is a pattern of behaviour that may cause psychological or physical harm to an individual. While smoking addiction may be most commonly known, addiction can come in many forms.
Often characterised by cravings, addiction is an inability to stop substance abuse, or behaviour with negative consequences for the individual in their everyday life.
There are various types of addictions individuals struggle with every day. Addictions can be substance dependent or behaviourally based. Types of addiction include substance abuse, gambling, pornography, alcohol, smoking, eating, and technology.
NEW CLIENTS

How Do I Know If I Have an Addiction?
If you're worried that you might be dependent on something—whether it be drugs, alcohol, sex, or anything else—ask yourself these questions:
Do you regularly use substance to cope emotionally, physically or socially?
How often have you found that you can't stop taking this substance, or stop this behaviour once you start?
Have you ever been injured as a result of taking a substance or engaging in a behaviour?
Have you seen changes in your eating habits, sleeping habits or weight?
How often have you been unable to remember what happened the night before because of a substance or behaviour?
Has a relative, friend, or doctor been concerned about your use of a substance/behaviour or suggested you cut down?
Have you been unsuccessful in trying to quit this substance or behaviour?
Are you participating in dangerous or risky behaviours as a result of substance/behaviour?
You Can Overcome Addiction
If you, or someone you love, is struggling with an addiction, the good news is there is help available. Many people are turning to hypnotherapy to fight their addictions. Hypnosis uses relaxation techniques to alter the unconscious mind in a positive way. It combines hypnosis with traditional psychology and behavioural therapy.
Hypnotherapy is a powerful tool to address addictions by helping ease withdrawal symptoms by making them more manageable, alleviating severe physical and mental pain by decreasing your symptoms, changing your addictive behaviour, and strengthening your mental and emotional health, making it easier to stay focused on recovery.
It is often difficult to accept that you, or someone you love, is struggling with an addiction, and ask for help. Admitting you have a problem is always the first, and most important step in overcoming an addiction, so you get the help and support you need.
Hypnotherapy may help you cope with uncomfortable feelings by helping you unravel the irrational thoughts which keep you addicted. Allow us to provide the support you've been looking for.
We're Here to Help
Battling addiction is hard. Hypnotherapy may provide the extra tools to help you finally succeed. Contact our office to book your free consultation. You can win this battle; we're here to help you.

Hypnosis for Addiction Sunshine Coast, Mountain Creek QLD | 0416 014 835