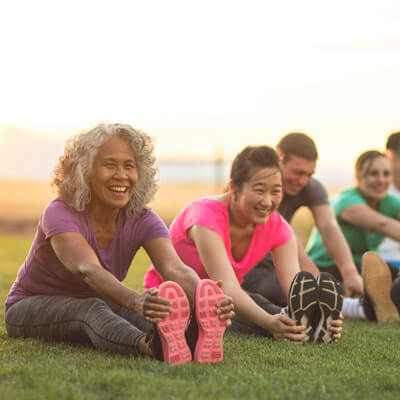 Exercise – we all know we should be doing it but sometimes it seems easier to do something else.
When losing weight, exercise does more than burn off calories – it also causes our neurotransmitters and hormones to reset, thereby correcting our metabolism and appetite control, amongst other things.
Serotonin is the neurotransmitter most commonly used in anti-depressants in a synthetic form. Exercise can help you restore your natural serotonin to its correct level so that you feel well. You'll also sleep better.
In
our programs
for weight control, anxiety and addictions we often integrate exercise motivation. The result is that you then find that you anticipate and enjoy your exercise and override your excuses.
It isn't necessary to be running marathons or smashing out huge weights in the gym, although these activities do have clear and definite benefits. Walking is a beneficial exercises that can be easily incorporated into any lifestyle.
The best exercise is any exercise that you like doing.
Hypnotic exercise motivation is very powerful. We can help you to really, truly enjoy your exercise.