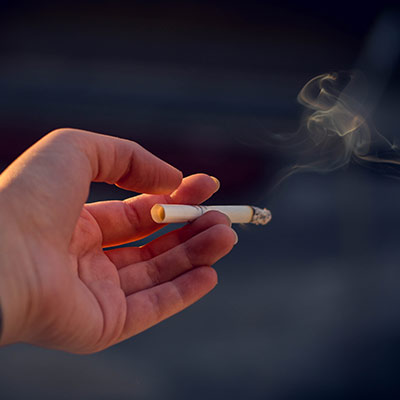 Tired of your friends and family telling you to quit smoking? Hate the way you smell, cough, and look?
It is high time to make one of the most important decisions in your life and quit smoking. Smoking is a deadly habit which is responsible for more than 5 million deaths per year according to the World Health Organization.
Still, quitting smoking is hard. Many smokers quickly relapse and cannot escape the vicious cycle of their addiction to nicotine. They are psychologically conditioned to crave cigarettes and feel physically ill when they can't.
But hypnosis has shown promising results in these areas and has become increasingly popular among people trying to quit.
Visiting a Hypnotherapist to Quit Smoking
You'll be able to quit without the use of chemicals and nasty side-effects: A number of methods for quitting smoking have popped up over the years, which include nicotine gum and patches, herbal teas, etc. While advertising amazing records in helping people quit smoking, most of these products often come with a variety of physical side effects. Hypnosis doesn't use any chemicals, supplements or pills. It purely relies on the therapeutic session aimed at retraining your subconscious in order to increase your chances of quitting.
Hypnosis is more effective than other methods: A variety of studies have shown promising numbers when it comes to hypnosis and smoking. Most of the studies show that hypnosis has been 2 to 3 times more effective in helping people quit smoking than the traditional methods of going cold turkey, nicotine gums or patches.
Hypnosis prevents relapses over the long-term: When it comes to quitting smoking, physical addiction is just part of the problem. It is the easiest aspect to overcome, as the physical addiction subsides rather quickly at the beginning of the process.
Most of the people who relapse have trouble dealing with their daily routine and the role that smoking had in them. For example, it could be an important social aspect, an outlet for stress or anxiety, and a moment of pleasure. But hypnosis targets this behavior by helping reform these negative thinking processes and retrain your subconscious mind to deal with these situations through another outlet.
Ready to quit smoking and live a healthier happier life? Contact us for professional help today!