Meet Bob Lane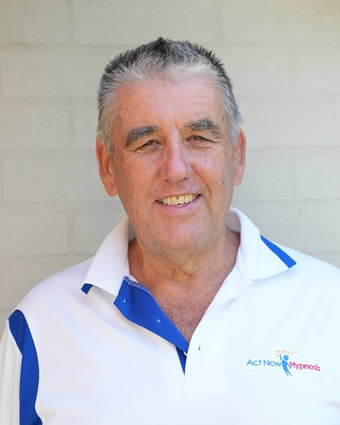 My early career was within the hospitality industry, working in hotels and clubs throughout Queensland and Papua New Guinea. My profession has enabled me to be an interested observer of human behaviour over an extended period of time. I have listened to countless patrons' personal journeys while working, socialising, and living in hotels.
My interest in the power of the mind was first piqued when I was managing a resort hotel in the late 1980s in Rabaul, Papua New Guinea. Just to the west of Rabaul, in the Baining Mountains, the local people would conduct fire dances, where the men would dance barefoot in beds of burning, hot coals with absolutely no burns or injuries.
I also observed other beliefs, behaviours, and events that defied traditional western thinking, and challenged my own life experiences. This led me to wonder just how much our beliefs dictate human behaviour.
Later, after returning to Australia, I learned to firewalk using self-hypnosis. Observing the Baining fire dancers, and learning to do it myself, started me on the path to obtaining professional learning in Hypnosis and Neuro-Linguistic Programming (NLP).
I remain absolutely convinced we have much more control over our health, both mentally and physically, than most of us believe. My belief has only strengthened upon personally contributing to, and witnessing, significant changes in the people I have assisted.
Hypnosis coupled with NLP provides powerful techniques for positive change in our lives.
EXPLORE HYPNOSIS

Relevant Qualifications
Advanced Diploma in Clinical Hypnotherapy
Master Hypnotherapist Certification
Certified Master Practitioner of Neuro-Linguistic Programming
Certified Master Coach of Neuro-Linguistic Programming
Master Practitioner Time Line Therapy
Personal Interests
Mooloolaba Surf Life Saving Club – Silver Medallion Patrol Member
Rotary Club of Alexandra Headland – Treasurer
Change your life today. Don't gamble on the future, act now, without delay.
Simone de Beauvoir, French philosopher, 1908-1986
See What Hypnotherapy Can Do for You
Contact me to help unlock your potential. Our hypnotherapists are waiting to help; call today to schedule an appointment.

Bob Lane | 0416 014 835