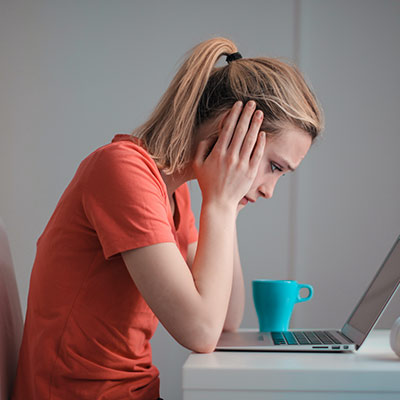 Danny Tran of ABC Health recently wrote a concerning article highlighting the excessive anxiety levels of Australian women. You can access the full article at bottom of the page. Read Danny Tran's full article here.
The points that are raised are very relevant to the causes. However, I believe there are other contributing causes as well as those mentioned. In addition, some of these other causes are also negatively affecting men and children.
News and current affairs have been "dumbed down" and sensationalised far more than in the past. If you took the news seriously, you'd be frightened of Taliban terrorists attacking you on every street corner and man-eating sharks invading the main street of Alice Springs. That's not to mention the risk of all those weapons being in the hands of crazed Americans who'll be attacking the players at your local Bowls Club.
Even though those events are somewhat unlikely to occur, the negativity of the news contributes to a feeling of unease and anxiety. Our politicians behaving like kindergarten children doesn't exactly fill us with confidence in the nation's leadership either and that's all parties and politicians including independents. Looking at the leadership of other countries doesn't really help either. Except maybe New Zealand whose Prime Minister just had a baby, reminds me of that sixties slogan – make love, not war. Now that would solve a lot of problems.
Humour is one way of dealing with anxiety and hypnosis is another. Through hypnosis, we can redirect subconscious thinking so that life becomes enjoyable and you can find joy in your world. There are many approaches to solving anxiety issues through hypnotherapy, it's beyond the scope of this article to cover all of them.
You are an individual and your anxiety is unique. A competent hypnotherapist will listen to you and design a course of treatment for you. Hypnotherapy doesn't put you back into the pain that caused the problem – we're more interested in removing the pain/trauma/anxiety but still retaining the memories of whatever it was that caused the problem. After all, you learned valuable lessons from those experiences. As well, we don't dredge down into your past, we simply need to know that something is negatively impacting your life.
You can enjoy yourself!To find out more or for a free, confidential discussion of your issue,
contact us
today!