About Act Now Hypnosis
Our Vision
Our vision at Act Now Hypnosis is to assist people, so they can live better, happier, more satisfying, and fulfilling lives, while resolving issues they can't resolve elsewhere.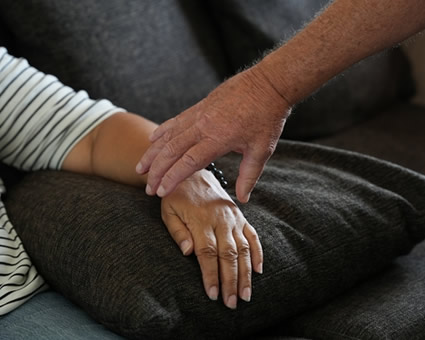 Clearing the Air
There are many misconceptions about hypnosis preventing people from getting much-needed help. The one we hear most is that hypnosis is mind control. We explain exactly how hypnosis works and how it differs from what you see at a stage show.
At a show, people do the most outlandish things, like eating an onion, and claiming it's the sweetest apple they ever ate. But you can't force that person to hurt someone else, or get them to hurt themselves, they'll just come out of the trance.
Another popular misconception is that hypnosis will steal all your secrets. Our hypnotherapist assures clients that after running pubs for 30 years, his secrets are better and scarier than theirs! You can trust him; everything is totally confidential.
Providing Solutions
After years of study and observation, we have learned how to help people control their minds to get rid of issues like phobias, anxiety, addictions, weight loss, smoking cessation, children's issues, and more. We teach our clients how to replace negativity with positivity, and have it last for a lifetime.
With over 40 years of experience in the field, and in practice at this location since 2013, we have helped hundreds of people find solutions. In fact, we keep several large coffee jars filled with lighters from ex-smokers as a reminder. There are eight full jars, and we're working on the ninth jar now!
MEET BOB LANE
Results You Can See
One case involved a 17-year-old girl who hadn't been out of the house in four years. Her mother was a registered nurse and had gotten all the psychological and psychiatric help she could without success.
After hypnotherapy, the girl was able to leave her house, go back to school, and enjoy life. She's now in a relationship and has a child, which is really rewarding to see.

About Act Now Hypnosis | 0416 014 835