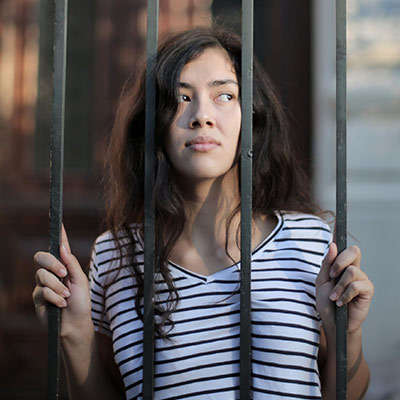 Are you having trouble controlling your addiction? No matter how much willpower you muster up, if you're not approaching your addiction the correct way then nothing is going to change.
Regardless of whether your addiction involves drugs, alcohol or any other substances, it fundamentally changes the way your brain works. Addiction is classified as a chronic disease of the brain, where an addict seeks reward and relief through the abuse of substances or certain behaviors.
This means the behaviour is deeply ingrained into your subconscious. Even the strongest of willpower won't be able to make a difference for long. But with the right strategies it is still possible control your addiction and still lead a healthy and productive life. Even if your willpower isn't the greatest.
5 Tips to Overcome Your Addiction
Decide to make a change: It might be an overused cliché, but it really does all start with making one decision. It is crucial for you to understand that addiction and abuse have dire consequences. You need to sincerely seek help and try to find a solution for your problems. Just saying you're going to change isn't enough. You need to really want it. But still, it will take a whole lot to overcome addiction but this step is absolutely necessary to start the fight.
Recognize the roots of your addiction and triggers: Different traumas or stressful situations are often at the root of our addiction problems. It is key to understand the underlying causes of your addiction as well as the triggers that might lead to relapses during your recovery. Hypnotherapy has been a proven method in helping people untangle the web of their addiction and identify the triggers. Most often, these are at a subconscious level and may be buried deep down. This is why therapies such as NLP and hypnosis are useful. They help you reach a state of trance and draw out these suppressed causes.
Map out a course for dealing with your addiction: Now that you have decided to make a change and have successfully identified the root causes and triggers to your addiction… You now need to create a game plan that maps out how to deal with everyday situations that might lead you astray. Creating a routine that you can use to deal with stressful situations and triggers is a great way to avoid relapses. For example, if stress makes you crave a cigarette, you can create a routine of stepping away from everything to just get some fresh air. Just adding a step in-between the stressful situation and smoking can be enough to let the urge pass.
Face the urges straight on: It is impossible to completely eliminate cravings and urges connected with your addiction. Addiction rewires our brains and this leads to the long-term occurrence of urges and cravings. By understanding that you cannot eliminate and avoid the urges and cravings, you will expose yourself to less stress and anxiety in those situations and they will subside as you reinforce positive behavior. Basically, accept that the urges will come and that maybe you'll even give in sometimes. But in the long run, if you cut down you're on the right path.
Create distractions: Sometimes you might find it extremely difficult to deal with urges and it is quite important to have a hobby or a healthy activity that can distract your mind from the urges. Picking up jogging, playing sports or a productive hobby like reading and writing can work wonders in those situations.
Need professional help to overcome your addictions? Our team of qualified therapists can help you in your journey. Contact us today!